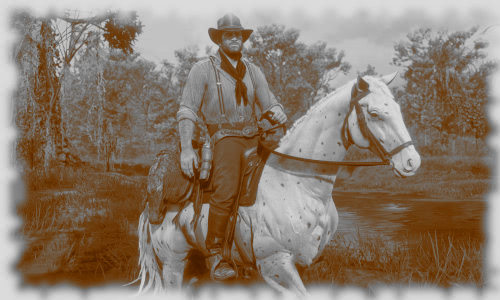 Published: 2020-01-13
The year 2020 is upon us, fast leaving Christmas and New Year in the rear view mirror.
What a busy time it has been. Bleary eyed back to work after getting used to waking up about three hours later. Then there's the big news of Doctor Who finally being back on our screens. As I write this we've seen the first three episodes, namely Spyfall parts one and two, and Orphan 55. They deserve another blog entry on their own, so I'll save that for another day.
Additional holidays/short breaks are in the process of being arranged. I am firmly of the belief that you need such things to look forward to or the daily and weekly routines of normal life will quickly grind you down. To that end, in a couple of weeks, I shall be spending the weekend in Leicester. The National Space Centre up there is hosting Science of the Time Lords and my current plan is to go along to that on the Saturday and then on the Sunday pay a visit to the Retro Computer Museum.
Further off, something to look forward to in the autumn, is a visit to New York. The flights and the Airbnb are all booked and paid for. Now we just need to work out what we're going to do out there but there's plenty of time for that.
Another form of getaway has been happening on and off since the Christmas break, namely computer games. In particular I have been drawn into the Wild West thanks to Red Dead Redemption 2 on the PC. Yes, for a change I have temporarily put aside the virtual reality headsets for something a little less intense - as immersive as VR is, it is also surprisingly draining and the full roomscale set up means a lot of upheaval for my living room. It is good to be able to jump into a more 'traditional' game without those drawbacks from time to time.
The great thing about Red Dead Redemption 2 is the open world nature of it. You can jump on your horse and ride pretty much anywhere you want to on the game's very large map. Go up north into the mountains and you'll find yourself trudging through the snow or go south into the open plains, with all manner of wildlife to be seen around you. You can forage for crafting supplies like herbs or hunt animals for hides and meat. The vast countryside can be searched for fossils, rare animals, abandoned settlements and even hidden treasure (you will occasionally come across a treasure map). Then you could mosey on into town to sell your goods and maybe head into the Sheriff's office and take at look at the wanted posters, before heading back out to hunt down a wanted criminal.
From time to time you might venture back into your own encampment, shared with a motley crew of people on the fringes of the rapidly expanding civilisation. They may want you to join them on quests, ask you to fetch them things from the world or in some way forward the main plot. That main plot is surprisingly rich, though I am deliberately trying to drag it out by avoiding triggering it, where I can! We also have a rival gang, the despicable O'Driscolls. They shoot at us on sight. A group of them ambushed my character by a bridge a few days back. They were no match for me, of course! A couple of days later I got to repay them when I came across a group of six O'Driscolls camping out in the wilderness. The first they knew of me was a well thrown stick of dynamite smacking down into the middle of their encampment. Turns out that our deadly enemies are a good source of loot!
Though the scripted quests are great it is often the unscripted happenings that are the most memorable. This game is full of AI systems and procedurally generated events. The aforementioned time I wiped out an encampment of O'Driscolls is an example, as is the time I was set upon (and killed!) by a pack of wolves. Another time I found someone by the side of the road asking for help, only for it to be a trap - their attempt to rob me only ended up robbing them of life. Then there are the times when things go horribly wrong - like that time I accidentally pointed a gun in someone's face when I had intended to talk to them (all too easily done with the buttons in question) and they, understandably, attacked me. That poor NPC didn't survive my blundered attempt at discussion! Or that time I took a mountain road corner at full gallop and misjudged it. The ragdoll physics of my character and his horse both independently bouncing off rocks all the way down was not so much horrific as outright hilarious.
If you want a walk on the wild side then there's nothing stopping you from robbing passers by, banks, shops, stage coaches or even entire trains. How about stealing a wagon (potentially at high speed by jumping from your horse) and mowing down random strangers in the street with it? All manner of mayhem is open to you, so long as you don't mind the reputation hit and the inevitable posse of lawmen coming at you (or at the very least a sizeable bounty on your head). Personally I am avoiding such interest from the law right now as I have plenty to keep me occupied but I may relax that in time!
Virtual reality it may not be but on my ultrawide monitor you can imagine it's a Spaghetti Western in CinemaScope and how can it not be fun to be the star of one of those?